Survey No.129, Jigni Hobli, Anekal Taluk, Bangalore 560083
The Bannerghatta Rehabilitation Centre (BRC), started jointly with the Karnataka Forest Department, is a 7-acre rescue and rehabilitation centre managed by WRRC. BRC has a surgery room, animal kitchen, pre- and post-operative holding areas, reptile enclosures (pits), macaque enclosures, aviaries of different sizes, and housing for the staff who live there. The macaq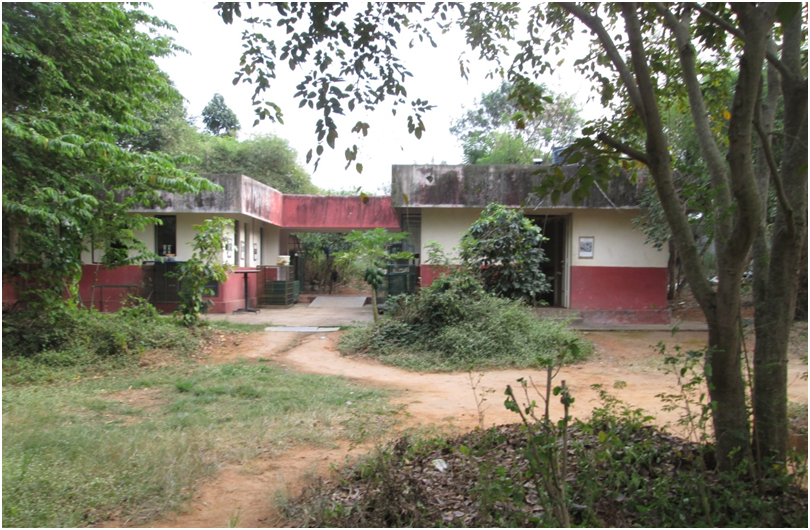 ues and the parakeets have swings, tires, climbing scaffolds and other enrichment tools to keep themselves active and engaged.
Animals that come to BRC have generally been confiscated from wildlife trade and display, or have been rescued after accidents, or were being kept as pets till better sense prevailed.
BRC is on the outskirts of Bangalore, on the Northern edge of Bannerghatta National Park. It is an area frequented by elephants, leopards and wild boars, and home to many small mammals, snakes, and a large number of birds. Because of the presence of wildlife, the centre closes at dusk. At night, the gate is shut and the surrounding electric fence is turned on, partly as protection against curious elephants – and partly to discourage curious strangers from wandering in.